Introduction
At Family Friends Veterinary Hospital, we believe that every day is an opportunity to celebrate and support our beloved pets and the dedicated individuals and organizations that make a difference in their lives. National Animal Shelter Appreciation Week is one such occasion where we come together to recognize and honor the vital role that animal shelters play in our communities. 
National Animal Shelter Appreciation Week 
This special week, typically celebrated in the first full week of November, is a time to reflect on the incredible work done by animal shelters and the heroes who devote their time and passion to the well-being of animals in need. Family Friends Veterinary Hospital is excited to join the chorus of appreciation during this important week. 
Why Animal Shelters Matter 
Providing a Safe Haven: Animal shelters serve as safe havens for countless animals, providing them with shelter, food, and medical care. These facilities are often the last hope for pets who have been abandoned, abused, or lost. 
Adoption Opportunities: Shelters offer a lifeline to homeless animals by connecting them with loving forever homes. The process of adopting a pet from a shelter not only saves lives but also enriches the lives of the families who open their hearts and homes. 
Promoting Responsible Pet Ownership: Animal shelters play a vital role in educating the public about responsible pet ownership, including spaying and neutering, vaccination, and training. They help reduce the population of stray animals and prevent further suffering. 
How You Can Make a Difference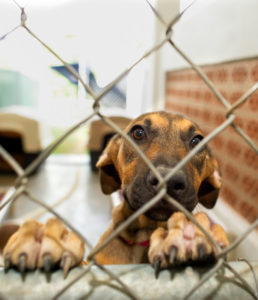 Volunteer: Consider donating your time and skills to your local animal shelter. Volunteers are the backbone of many shelters and help with everything from walking dogs to socializing with cats and assisting in administrative tasks. 
Donate: Shelters always need financial support to care for animals, purchase supplies, and maintain their facilities. Any contribution, no matter how small, can make a big difference. 
Adopt: If you're looking to add a furry friend to your family, consider adopting from an animal shelter. You'll be giving a deserving animal a second chance at a loving home. 
Spread the Word: Use your social media platforms to raise awareness about National Animal Shelter Appreciation Week and encourage your friends and family to get involved. 
Our Commitment
At Family Friends Veterinary Hospital, we are committed to the well-being of animals, and we recognize the crucial role that animal shelters play in achieving this mission. We provide discounted services and medications to qualified rescue organizations, and many of our employees volunteer as foster homes for many pets throughout the year. We support the tireless efforts of shelters in our community and are always ready to assist in providing quality veterinary care to shelter pets in need. 
Conclusion 
National Animal Shelter Appreciation Week is a reminder of the compassion, dedication, and hard work of those who care for animals in need. By coming together to appreciate and support our local shelters, we can make a significant impact in the lives of countless animals. Family Friends Veterinary Hospital is proud to be part of this movement, and we encourage you to join us in celebrating this important week by taking action and showing your appreciation for the invaluable work of animal shelters. Together, we can make the world a better place for our furry friends!