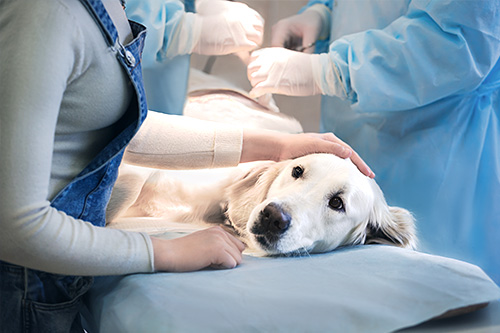 A TPLO (Tibial Plateau Leveling Osteotomy) is a surgery performed to help stabilize the knee joint after the cranial cruciate ligament (CCL) is torn.
During the procedure the tibial head is removed, rotated and repositioned using a plate that helps stabilize the bone until it heals.
Healing time for a TPLO is generally 8- 16 weeks but this procedure has proven more successful in larger and more active canines.